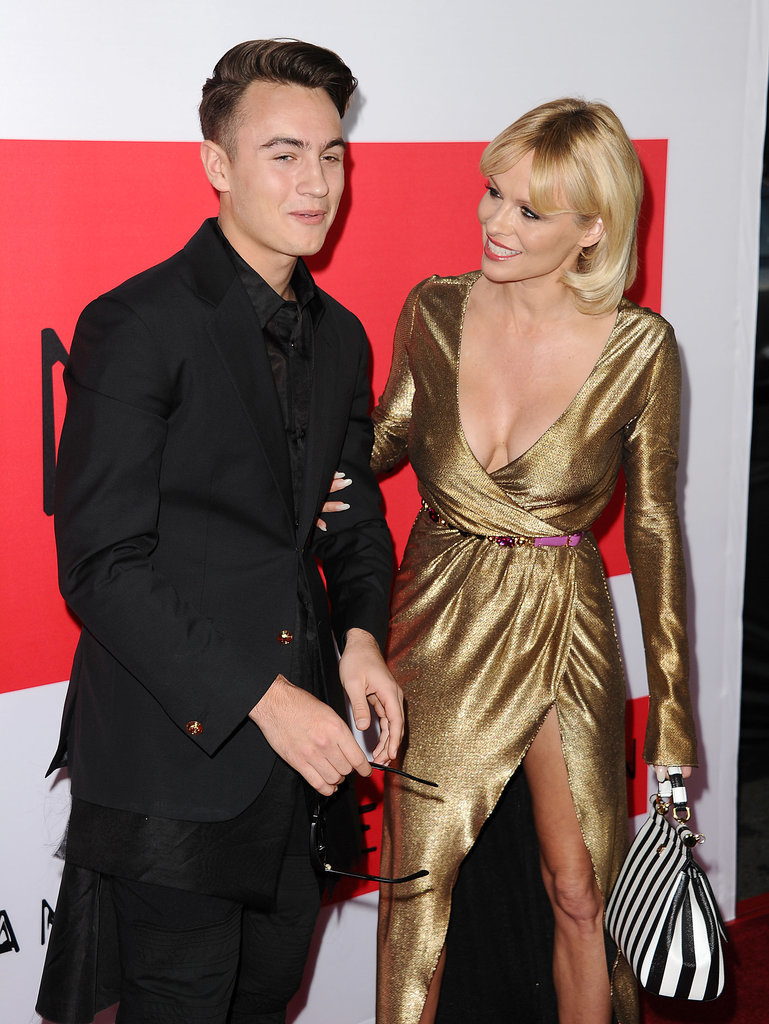 Pam put him on the corner only last week and already he has been snatched up…
By snatching up Hollywood's next generation of peen peddlers.
Exit Pamela Lee's poon.
Enter La La Land.
Hello, Bella Thorne and Brandon Lee!

We warned all you heauxz only a few days ago that Pam Anderson's barely legal son would be chased by every young (and old) entertainer in Hollywood as soon as the photos came out certifying his attractiveness. And with his pedigree, whoever manages to shack up with him may find her way on to some internet porn.
With Miley busy dribbling on Ah-nuld's barely legal piece right now, Rihanna ho-ho-in' it up with Leonardo DiCapri-ho and Ariana Grande still too skinny and frail to handle a peen, Bella Thorn has swooped in from seemingly nowhere and latched on to prime real estate in young Brandon.
According to reports, they are still in the early stages of carnal, lust, but expect that to change once Tommy Lee's oldest son gets more of a taste of the spotlight. Sooner than you can say "upload THIS, trick!", he will be seen on every red carpet there is.

Trust us, heauxz.
This is only the beginning.
Guard your poon, Bella!
It's about to get beat up!