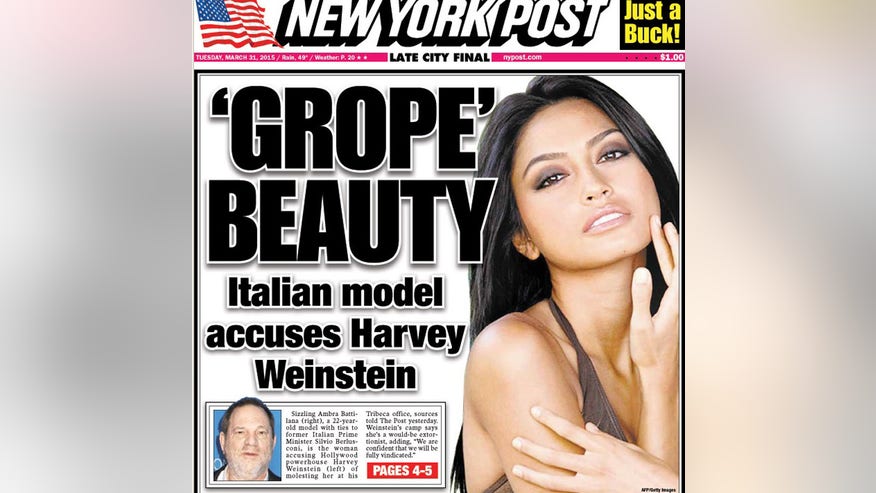 Beware starlets. If you are looking to up your prominence in La La Land and become the 'It Girl' for a season, you need to avoid those casting couches, avoid those special photo shoots, and avoid the hairy, sweaty palms Miramax head honcho Harvey Weinstein.
Ambra Battilana claims that the movie mogul  grabbed and groped her tittyballs during a private meeting at his Tribeca Film Festival office last Friday. Only 22 years old to Harvey's 63 years of age, he has of course denied any wrongdoing.
we understand why Weinstein would wanna get a little closer to this fine Italian specimen…
This is not Battilana's first time bringing a big man to the forefront for sexually molesting her. She previously testified against former Italian politician Berlusconi. What women need to know is that Battilana immediately went and reported the incident to the NYPD, which is what all women should do when they have been sexually mishandled.
Story developing.
Stay tuned…