First Joan Rivers dies (and we are still reeling from that, may she R.I.P.), then Kelly Osbourne flees the scene of the crime that Giuliana Rancic made, and now – the woman hired to replace Joan Rivers – has left the building too. Altogether now.
86 'Fashion Police'!
Kathy Griffin, the stand-up comedian most people thought would be a natural fit for the television show that makes fun of marginally talented people making bad fashion decisions has left the show afte ronly a few appearances and had this to say about the fiasco that began when Rancic issued racially tinged verbal slaps at actress/singer Zendaya Coleman…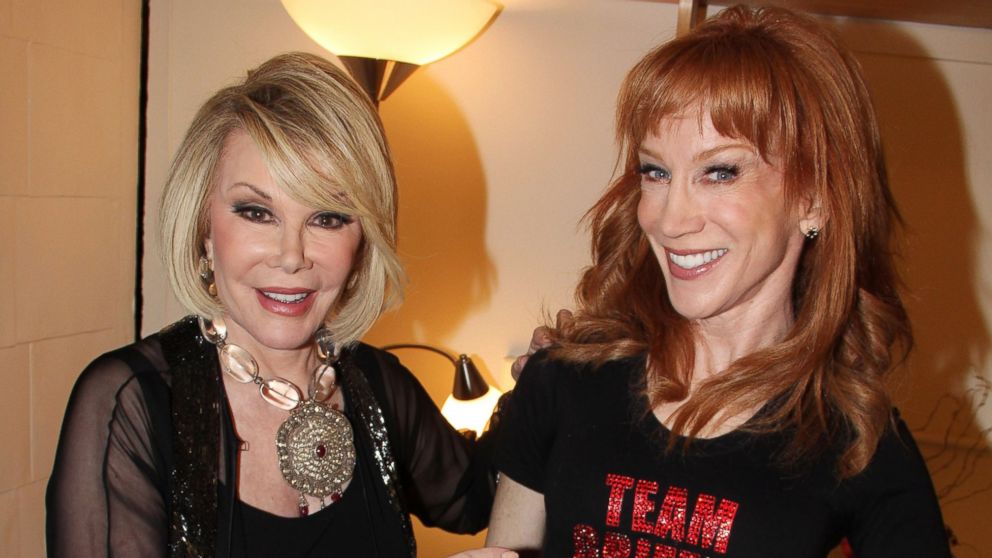 "I thought I could bring my brand of humor to Fashion Police so that beautiful people in beautiful dresses could be teased when appropriate. My brand of humor, while unrepentant and unafraid, is all about CONTEXT. There's plenty to make fun of in pop culture without bringing people's bodies into it."
Griffin, who is known for going for the jugular, did not name any names (side to Rancic), but continued with her statement…
"I do not want to use my comedy to contribute to a culture of unattainable perfectionism and intolerance towards difference."
That's right, Kathy! Exit that sinking ship before it completely submerges! We all know Giulian's anorexic ass can't even hold up a cookbook, let alone carry a television show.
NeNe Leakes? You might have an in now!