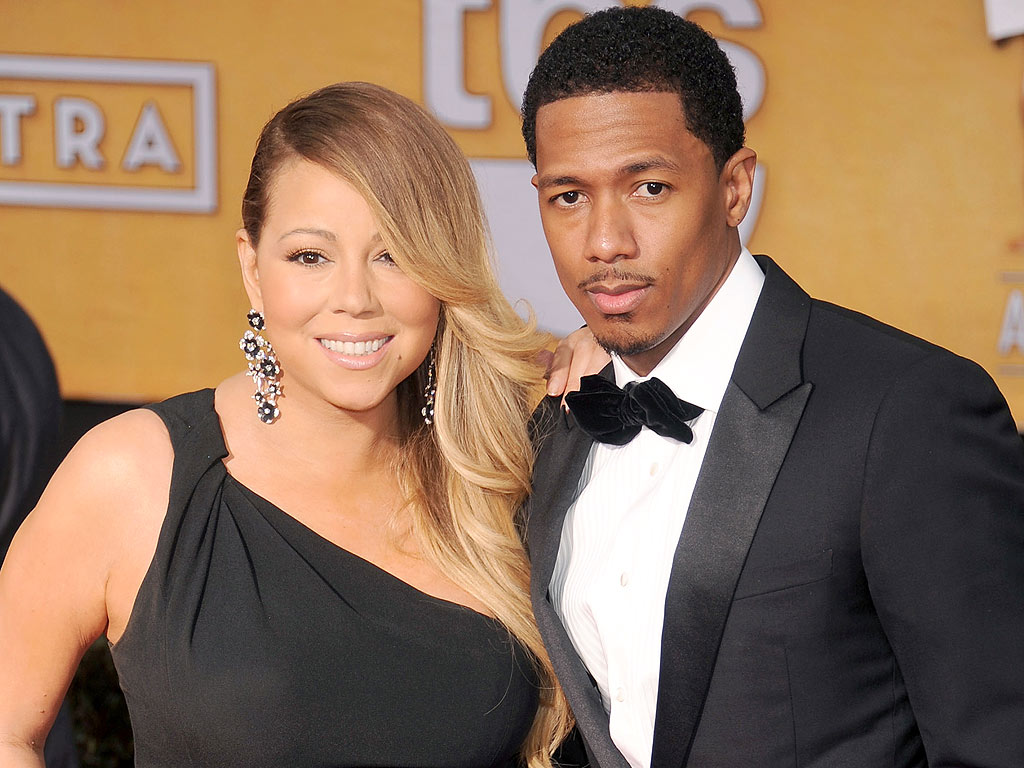 Mariah and her piece during happier times…
 And to paraphrase one of her hit songs…when it comes time to win her love and keep it?
Make It Happen!
Nick Cannon may be causing an internet commotion about forever loving Mariah and always being in love with her, but that talk seems to be one-sided. Mariah, for all its worth, has taken her diva-ness and moved it far away.
Specifically, to Las Vegas.
According to sources, Carey is on the market and in it to win it! With her residency in Vegas mere weeks away, surely there is a man rich enough in Sin City to entice Carey to sashay down the aisle again?
Stay tuned…