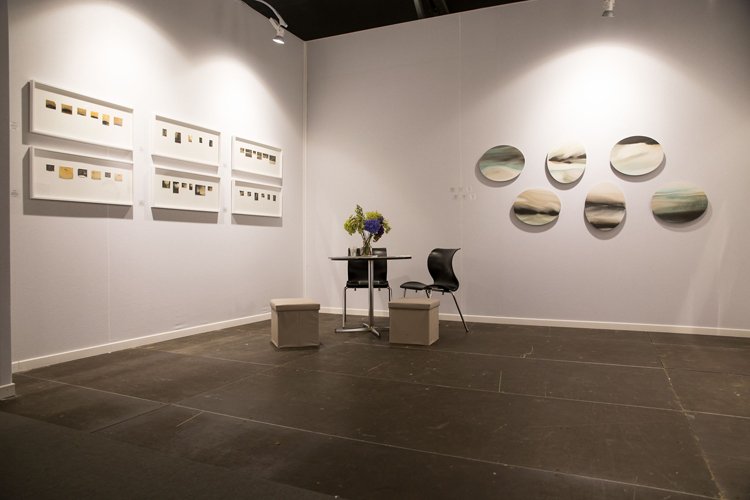 For the last twenty years, Shanghai has merged as one of the premiere cities for expansion and as a platform for bringing new ideas and exposure to a country that has burst into international intrigue for many reasons. Known as a city that is thirsty for more artistry, Art+Shanghai has risen in the heart of the French Concession as a force to be reckoned with in the Pearl City.
Featured artists have included Ben Houge (Study for Insomnia) a revolutionary project that dramatically impacted landscape art. Li Shi Guang's Imaginary Museum showcased kitsch drawings to a receptive crowd. Powerlessness took on a new perspective under Si Lifeng's Manipulation.
I had a chance to interview one of the gallery's interns, Cecile Zanetti, a French expat and multimedia artist in her own right that came to China to not only hone her talents as an artist, but to take in all of the diversity that Shanghai has to offer…
---
What are some of the objectives of the Art+Shanghai Gallery?
Art+ Shanghai Gallery promotes Chinese art and design (and occasionally artists from abroad, usually living in Shanghai), set in a dynamic art space in an artistic district of Shanghai. The main objectives of the gallery besides promoting these artists is to show their work in the best way, making it accessible to both the passionate and the amateurs. They offer a wide variety of styles and techniques, mainly paintings and some sculptures.
---
Which artists have presented at Art+Shanghai that resonated with you?
I personally discovered a lot of new artists I had never heard of before. The ones I immediately connected with are Huang Zhiyang, Xiang Guohua, Cindy Ng Sio Leng, Nial O'Connor.. I could go on and on. The variety really permits anyone to find something they will connect with.
---

Describe Shanghai's cultural and artistic impact on the country and the world.
Shanghai is one of the main cities in China to really develop the artistic scene (along with Beijing), although compared to other major cities of the world it still has to expand. The artistic scene in Shanghai is mostly represented by galleries rather than museums. Chinese art is still quite unknown in the rest of the world, a few Chinese artists are worldly renowned, but often do not live in China. We can notice change in that, with the numerous fairs and exhibitions in world-renowned museums focusing on Chinese art.
---
Why did you decide to come to China to study art?
I came to China in order to learn more about Chinese (and Asian in general) art, which is a personal inspiration in a few of my own works. I was curious to see the differences in techniques and concepts compared to European or American art.
---
Who are some of your favorite current contemporary artists?
Chinese artists: Huang Zhiyang, Yang Yongliang, Hong Chun Zhang, Cha Jong Rye… Other nationalities: Kris Trappeniers, Ron Mueck, Vladimir Kush, Nial O'Connor.
---

Chinese artist Huang Zhiyang
Which subjects are you interested in?
I'm interested in a lot of different subjects. Especially paper-cutting art, object design, illustration.. in general, works that focus on the material (wood, glass, metal).. I admire the technique and the "savoir-faire" of the artist more than the concept.
---
Describe your own art and your career objectives?
I am a textile designer, I have a few various projects, more or less in that area. I am currently working mostly around the theme of fruits, developing a clothing and accessory line as well as some objects. On the other hand, I also have a comics in the works. The characters are chicks, presenting their own version of history, art, sex and movies. (Along with that, being a very big fan of TV shows, these chicks will present different shows via articles, enabling people in search of something to watch to choose amidst a large variety of genres.) My career objective would be to work freelance and be able to do a wide range of things, from clothing to objects and illustration.
---
What is the future of art in China?
I think art in China is still in development, at least contemporary art, and needs a few years to really get known by the world. The interest for the Chinese art scene is growing rapidly and i think will become a major influence (where it isn't already). We can really see a liberation in Chinese art since the mid-80′s, and a lot of artists mix their knowledge of traditional art (for example calligraphy) with new techniques and subjects, often having a melting pot of oriental and occidental inspirations and references.
To follow Cecile's cartoon blog, Meet The Chicks: www.meetthechicks.tumblr.com