Just S-T-O-P!
For those wondering why Blake Lively keeps getting thrust upon us
despite her obvious lack of charisma, charm, and overall acting
ability, know that when it comes to nepotism in Hollywood, her family
has a plate that runneth OVER.
Both parents in the business, older siblings as actors, and now
married to Ryan Reynolds?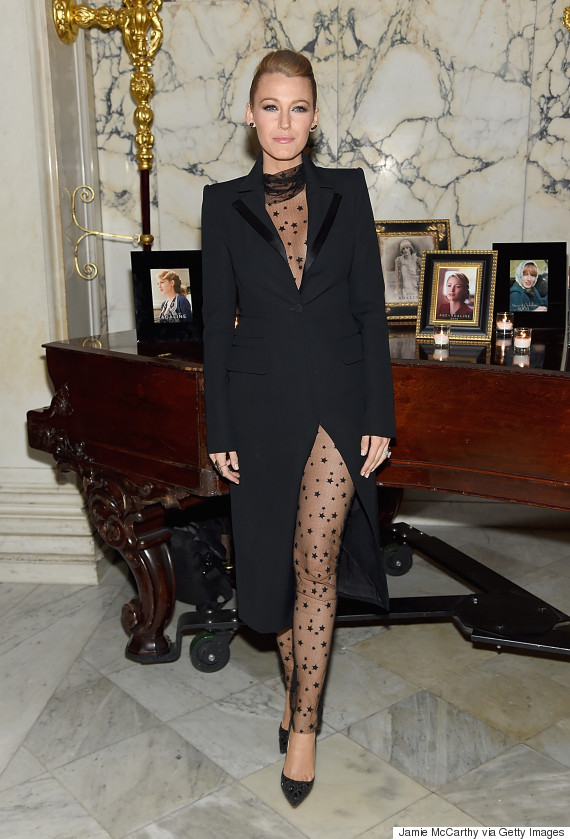 If this trick can't get a job in Hollywood, she might as well be dead. And
when it comes to her acting, it pretty much IS on life support. But we
digress…
if you too wonder how Blake Lively still manages to find work, check her family tree to get the answer…
The (alleged) actress is running around attempting to sell us on her latest
attempt at SERIOUS ACTING in 'Age of Adaline' where she acts (haha!)
alongside Harrison Ford. And because no one will be lauding her
thespian chops, her handlers decided to put the attention on her press
junkets and all her great looks. Lively's people already know: if you
can't get a Golden Globe, you better at least be on the Best Dressed
lists for the week. So you know her manager and publicist saw an
advance copy of the movie, turned to one another and said, since the
amount of times a star changes is proportional to their lack of
talent….
"Get her SIX outfits!"