The term coup d'état is French for a coup or an overthrow, of a
government. But when applied to the Kim Kardashian?
Well…
At VS, we are able to see past the follicular f*ckery, injectable
fillers, thinner nasal bridge, and as much Juvederm as you can carry to let you heauxz know that there is a reason Kimmy SkankKakes is pimpin' her hair out to any and every media outlet she can right now.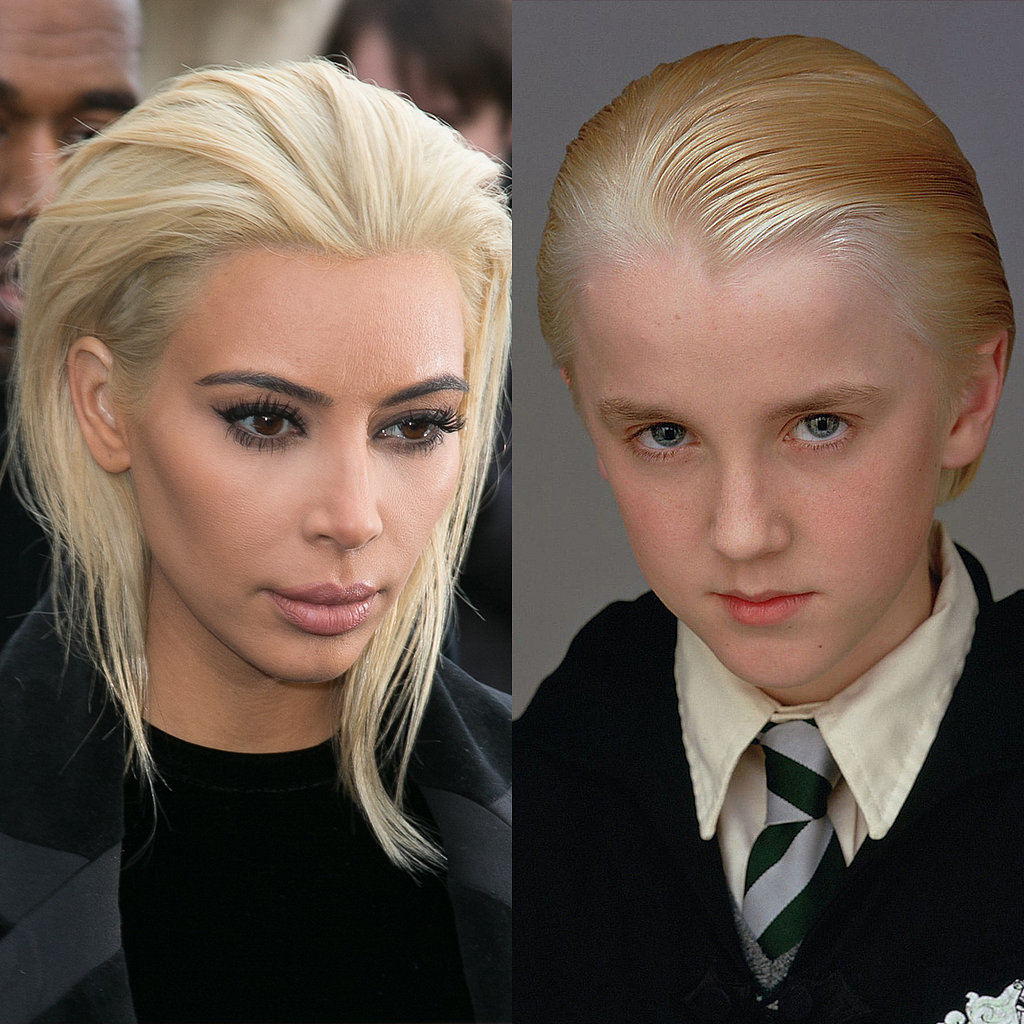 In one of the oldest tricks in the books, one of the famewhoriest of
trixxx in the universe is attempting to take attention away from all of the new cosmetic procedures she's had done for her run up to Paris Fashion Week.


Like any proud pimp showcasing his most lucrative ho, Kanye beamed with pride as he flaunted Kardashian's wares all over Paris. Now see, the French are known for a bit of nudity on the streets and can get away with it. But when the only thing you are known for is flaunting your ass and tittyballs around for attention, it's to be expected.

Furthermore, Kim Kardashian looks an unfresh hot ass mess with hair like this. Sure, she is claiming that her new look is inspired by
Madonna, circa 1990's Blonde Ambition. But we are not about to allow this trick-a-lick to align herself with a woman of talent, a woman that works, a woman that actually has kids that know her name. Madonna is is an artist with ambition. But Kimmy K? That's not blonde ambition! That's…
HO Ambition.
Do not get it twisted.