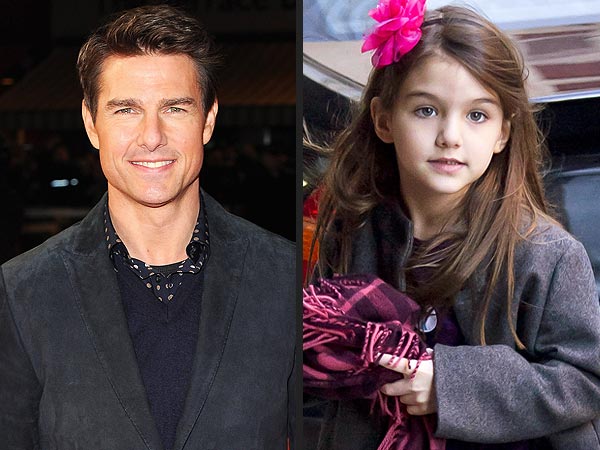 Have KatieBot and Suri been deemed SPs by Scientology and therefore untouchable? Allegedly, this is what is going on and the reason why TommyGirl has not seen his daughter in possibly a year.
According to Katie's people, Cruise has not seen his daughter in nearly a year, while Cruise's camp contends it has only been a few months. The proof may be in the pudding because there have been no photos of the two together in a hot minute.
Cruise claims he has been seeing Suri behind closed doors, but when pressed for a statement, his people have failed to answer. And now Cruise is on another three month long shoot in Atlanta, so we shall see if Suri gets to see her daddy any time soon.
Everyone together now…
Awwwwwwwwwww