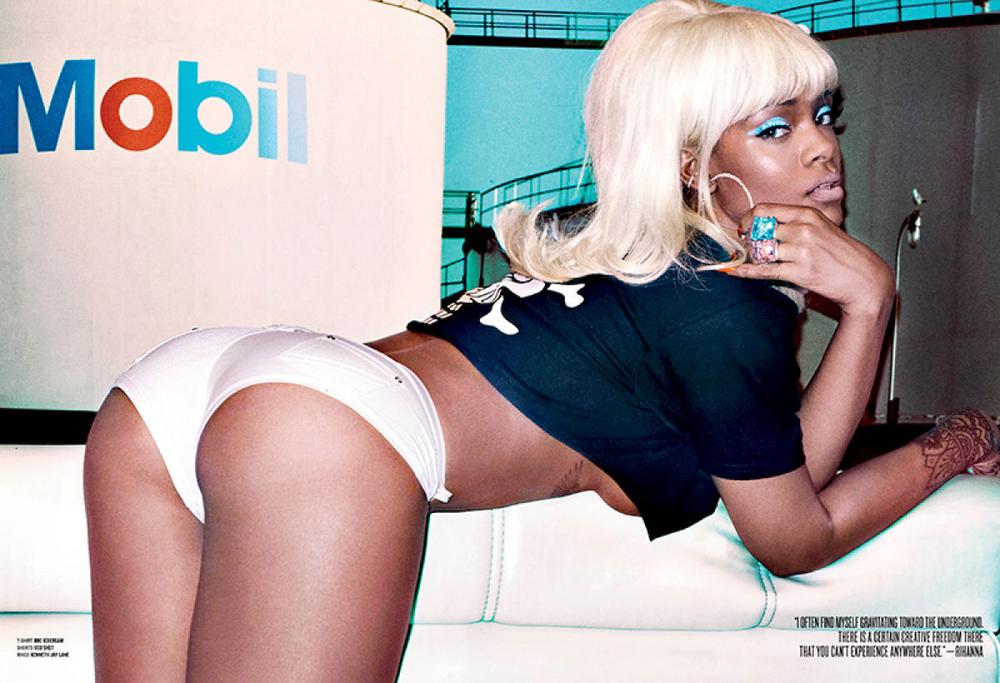 It's Wednesday, so you know what that means…
The same as every other day of the week: it's a day and queen of the
poptrixxx, Rihanna, is showing us her ass and tittyballs in case we forgot
what they looked like two minutes ago.
*someone*is thirsty…
The (alleged) singer, who is looking to snatch back the crown of
famewhorin' from Miley after her bush-capade, is on the cover of V
magazine with a blonde wig slapped on her fivehead, along with enough
face paint to make Ronald McDonald cringe.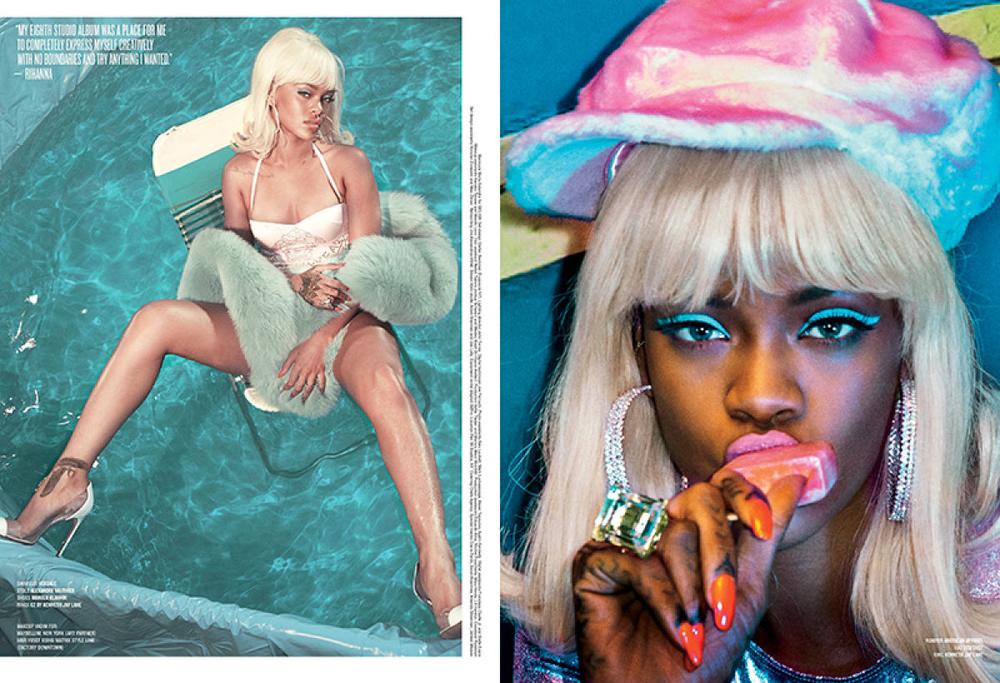 it doesn't matter what Ri-ho-ho is selling, so long as you BUY it…
And if you're starting to forget what Rihanna actually does for a
living, join the club. Sometimes she sings, sometimes she strips, but
every time?
Every time?
She's famewhorin'.
(s)Natch.