If you haven't heard anything from Heather Mills lately, she's hobbling back to the forefront to throw shade and issue slaps at her ex, Sir Paul McCartney.
When interviewed on "The Late Late Show with Ryan Tubridy", she had this to say about the relevancy of the legendary Beatle…
"When I go down the street, I get kids coming up to me — half of them don't even know who he is. That's why he's got to do songs with Rihanna and Kanye West, so people remember."
– verbal SLAP –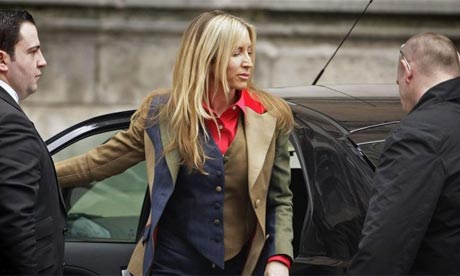 Instead, she claims that people are more interested in what she does. She offered this tidbit:
"When I go down the street, it's 'Oh my God, you're a ski-racer. You help the animals.' You know, I own the biggest vegan company in the world. This is just someone I fell in love with who to me was a normal guy that happened to write a few cool songs in the '60s and a few in the '70s. Like everybody that's a partner. You fall in love, you get married, you sometimes then go, 'Oh my God, this is completely wrong.' You wake up and you move on."
– verbal SLAP –
But she didn't give back any of that money after their divorce settlement though, did she?!