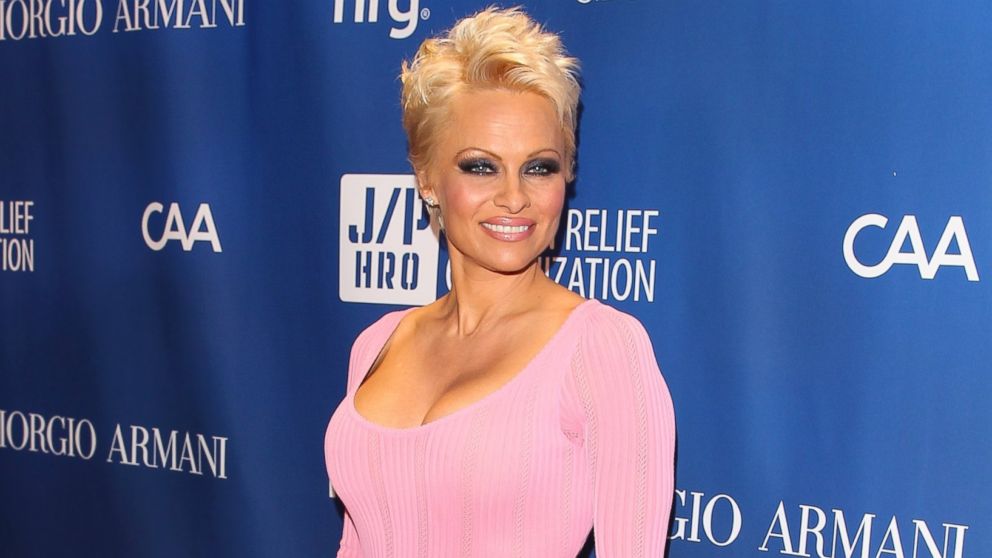 Anyone with a Wi-Fi connection, a few bad links, and about 5-10 minutes of free time knows that Pam Anderson is a pushover for peen. So much in fact that she will marry it.
Twice!
But sometimes, good peen comes back to haunt you and slap you upside the forehead and then some!
Pammy Pam just had to get a restraining order filed against her estranged hubby Rick Salomon claiming he tried to strangle and smother her during sexy times. Salomon counterclaims that Pam has a habit of aborting babythings with the men in her life. According to documents filed….
"I did not no (sic) she was a serial baby killer to her husbands … she should be locked up."
even these glorious tittyballs, store-bought or not, can keep a man!
Salomon claims that she got knocked up and aborted a baby of theirs during their first marriage. He even threw in Kid Rock for added measure with the following disclosed text:
"You never disclosed to me that you (redacted) a baby when you were married to kid rock. I heard you begged him to get pregnant with him too. I also heard it might have also been twice with him."
There are other accusations included if you want to go through it all, but at the end of the day, Pammy should just accept a bit of advice from VS.
Sometimes.
Sometimes?
You just lease the dick and then throw it out on the porch the next morning!
That's free advice, Pam.
The next time, we're charging!!